We are passionate innovators with a desire to help.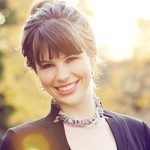 As co-founder and lead consultant at Linx Agency Inc., Caitlin has over 8 years of experience delivering on technology projects to support the sales, marketing and business operation of companies across Canada. Additionally, she has been responsible for developing and delivering several technology and growth consulting products for organizations like the Business Development Bank of Canada (BDC). This includes delivering consulting related to digital readiness (identifying and planning technology stacks based on user and customer need), and complex website and application development (creating systems architecture diagrams, planning user flows to support key objectives, identifying integrations and coordinating multiple vendors and stakeholders). She has worked with over 150 of BDC's clients, helping them to create or optimize their digital technology infrastructure and presence.
Outside of her technology expertise, Caitlin brings 12 years of experience building training programs, curriculum, and workshops/ seminars for government, business and educational institutions. Her expertise is instrumental in creating need-based online learning and collaboration experiences using design thinking, user experience design, and technology to create impact. In collaboration with over 120 co-creators, she led the development of the PIE method; a 3-phased interdisciplinary problem-solving framework that combines project leadership, innovation, and entrepreneurship into 15 steps. She has worked with Prepr over the last 6 years to continue to refine, enhance and deliver this to both youth and employers across the globe. Caitlin will oversee the training activities and facilitate the stakeholder workshops.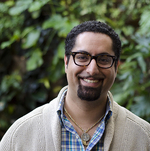 As technical co-founder and CEO of Prepr, and Director of Innovation & Growth at Linx Agency Inc., Salar brings over 12 years of technology development, product development and consulting experience to this project. Salar is passionate about helping organizations unlock their potential by strategically using technology and enabling people through integrated digital and physical learning experiences. As a serial tech startup co-founder, and adviser Salar draws on a wealth of knowledge when consulting organizations to solve complex technology and business-related challenges. Further, Salar has also worked as a Business Consultant and Advisor with the Business Development Bank of Canada (BDC) for over 7 years advising organizations to transform their sales, marketing and business operation using technology.
Having worked on over 140+ complex technology implementation projects for clients through the BDC, Linx Agency Inc., Prepr and Chagpar & Associates Inc., Salar has a focus on building technology products and managing complex technology projects that often require 3rd party integrations, extensive customization with multiple stakeholders managed through the process. This includes managing the development of complex Drupal products for companies such as Eosensa (Risk & Privacy management consulting firm acquired by Scalar Decisions now acquired by CDW), as well as developing multiple custom learning management platforms in both Drupal (leveraging the Open Atrium – Open Collaboration Module), PHP (Laravel, WordPress Buddypress, Moodle), as well as Ruby-on-Rails. Having received his Project Management Professional (PMP) designation in 2009, Salar has experience in several roles including: product owner, scrum master, technical project manager, technical consultant, and program manager.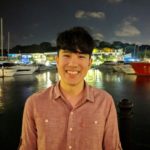 Je Min joined our team as a full stack developer to support the development of our technology Platform. He does both front-end and back-end development of the web Platform and the Android application, pushing new features and continuously improving the overall experience of the Platform. For web development, Je Min specializes in the WAMP stack, consisting of Windows, Apache, MySQL and PHP, utilizing the Laravel framework. As for Android, he uses Android Studio and Java for development. Je Min ensures the Platform is stable and works well on desktop, iOS and Android for all of our users by performing quality assurance (QA) checks. He creates QA scripts for automated testing using technologies such as Selenium, Appium and Browserstack, ensuring that Platform functions run as expected. He is also responsible for ensuring the technology is secure and scalable.
Je Min creates wireframes and UI/UX mockups for upcoming features of the web Platform and mobile applications, while handling the logic of new features and third-party integrations to ensure good user experience and overall flow. He also manages the co-located development team, assigning tasks and reviewing completed features and fixes, ensuring the smooth development process of the web and mobile applications.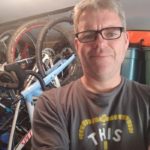 As director of product at Prepr, and Technical Consultant at Linx Agency Inc., with over 15 years of product management and technical team management has worked with brands such as Apple Canada, ING Direct, Capital One 360, Rogers Media, 407 ETR and Zenbanx. Deryk is known for creative and innovative solutions and is passionate about developing and launching products effectively and efficiently, driving growth and building alignment with cross-functional teams.
Deryk will support the technology team on the KIX project. He is focused on delivering high-quality customer experiences and has proven success delivering customer-focused solutions, strong results and leading teams to achieve and exceed company targets. His recognized specialties include: Agile project and product management, app and web development including Drupal and many other CMS Platforms, people management, business analysis and requirements, operations, brand ownership and marketing.
She has been working as a UX developer at Prepr and Linx Agency, and has contributed to the development of 4 websites and produced more than 120 web pages so far. Her work duty includes facilitating the ideation and design for complex web, mobile and cloud solutions, working with an agile team to define UX including user stories, personas and process flows and interactions, as well as continuing the design process by planning, executing and presenting wireframes and mockups as outcomes.
She also translates design solutions into web pages on WordPress to bridge the gap between the design and web page implementation. Besides, she is responsible for prototype design of our smart TV app, UX/UI review, website maintenance & banner image design as requested by our website and mobile app.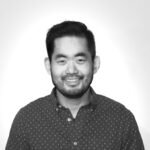 For the past 12 years, Joseph has been focused on how people behave and interact online with technology and products and incorporating data and insights for better marketing. 
He's served as a marketing executive for companies like Clio, the largest SaaS provider for legal management software and part of the executive team that helped secure $16M in funding. He's also helped scale and grow marketing operations for companies like TelmedIQ (later acquired by PerfectServe) as well as numerous startups in financial, healthcare, and B2C. Apart from work Joseph spends a lot of time on improving his hockey skills or chilling with his 10 year old.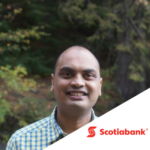 Vin has over 20 years of extensive professional experience in Big Data Architecture, Advance Analytics, Digital Transformations and Software Engineering. His management experience dates back the last 10 years of his career, being a notable force in the Toronto financial sector.
His leadership is an impressive balance of both functional and technical, as he still makes hands-on coding contributions to his most recent projects in a variety of languages on a plethora of development frameworks. He is also an effective communicator and strong presenter, as his professional roles for the last decade have required him to be heavily client-facing. In addition to his larger corporate experience, he also is very familiar with a more intimate work setting. He has led the development of 3 successful start-ups related to Business Intelligence, Big Data, and Artificial Intelligence, with associated mobile application products. He is a published author in the fields of Software and Big Data Engineering, and has extensive hands-on experience with the 3 major cloud-based platforms. 10+ Data Fans on LinkedIn.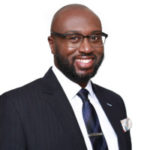 Benjamin A. Boi-Doku is an entrepreneurial problem solver with over 15 years of experience in cyber risk and security. He co-founded and grew Eosensa Inc., a multi-million dollar technology risk consulting firm; that helped both enterprises and startups across a wide range of industries, assess their risk and implement leading security practices. In 2015, Ben made the strategic decision to grow his company's reach from niche market to national impact, negotiating the acquisition of Eosensa by Scalar Decisions, one of the country's largest IT solutions providers. Now, Ben continues to be a leading expert in cyber security while pursuing several other entrepreneurial ventures.
As practice leader, Benjamin's mission is to help his clients optimize their information security programs, improve their operations and risk profile, and accelerate their compliance strategy to capture the most attractive opportunities. Whether selling security/compliance services, building strategic security roadmaps, executive security compliance dashboards, automating compliance, or demystifying complex cyber concepts; Benjamin advises executives on shaping sustainable cyber security success in their leading edge organizations.